---
Sandy Grove Dog Boarding Kennels - Kingston SE - Limestone Coast - S.A.
556 Southern Ports Hwy, Sandy Grove SA 5275, Australia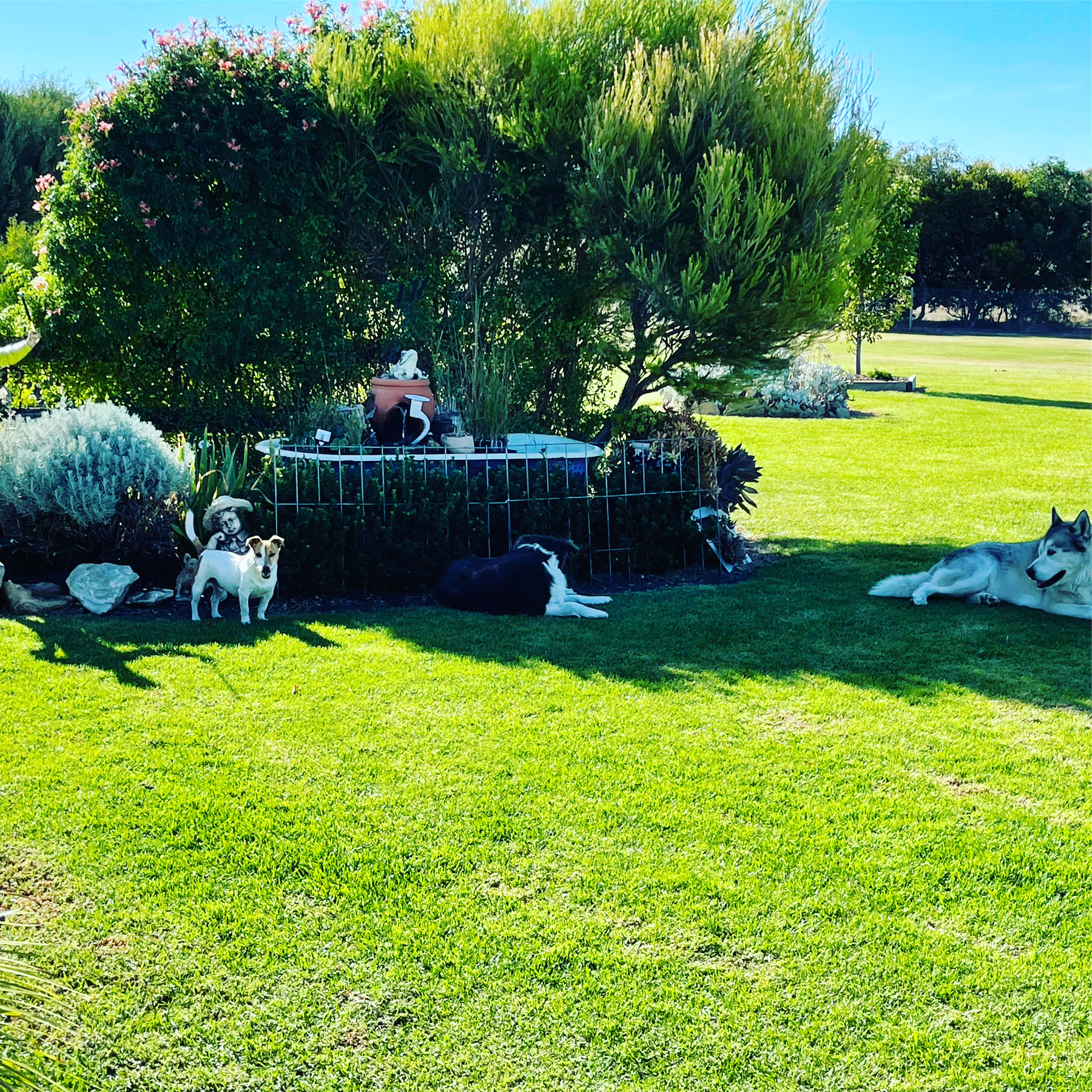 Welcome to Sandy Grove Kennels, a purpose-built facility that provides indoor kennels with secure outdoor yards for your furry family members to laze in the sun or participate in social play and exercise periods. Our seaside country setting offers fresh air, mental stimulation and play activities that cater to your pet's personality and ability. Additionally, we offer comprehensive dog grooming and training services, making us the perfect dog hotel and day spa for your canine companion. We welcome dogs for boarding, overnight stays, weekend slumber parties, longer vacations, and even for our Doggie Daycare program, which is perfect for puppies. Sophia and Tony will provide personal attention and care for your dog just as they would for their own. At Sandy Grove Kennels, we ensure that your pet feels right at home.
Daily videos are posted on our socials so you can monitor your furry friends' visit ...great for the kids who may be missing them while holidaying.
Pricing Information
Daycare from $27.50
Boarding from $30 per day
Training $30 per day
Grooming $60 per hour
---
Contact Information
Enquire Now
---
---
Catering For
---
Pet Features & Rules
Catering for DOGS ONLY
Pets Welcome Inside
No Internal Area Restrictions
Pet Cover-rugs Supplied
Pet Bedding Supplied
Pet Water Bowls Supplied
Pet Treats Supplied
Kennel Supplied
Securely Fenced Pet Area / Dog Run
Securely Fenced Yard
Pets Welcome on Sites
Selected Pet Friendly Cabins/Rooms
Pet Wash Facilities
Pet Minding / Sitting
Pet Playground
---
Description
If you're planning a trip to the Limestone Coast with your furry friend, it's important to note that there are some areas where dogs are not allowed and some caravan parks that do not permit them during peak seasons. However, Sandy Grove Boarding Kennels in Kingston SE offers 5-star accommodation for all dog breeds, whether it's for a short or long-term stay or just a day visit. While you explore the beautiful Limestone Coast, you can rest assured that your pet is safe and secure at the kennels. Whether you're taking a beach day or embarking on a tourism trek, you can bring your furry friend along and then drop them off at the kennels before continuing your adventure. For example, if you're heading to the Coorong where dogs are not allowed, you can book your pet into the kennels for the day. Or, if you're visiting the Naracoorte Caves, you can have your furry companion dig in and spend the day with us at the kennels. Sandy Grove Boarding Kennels is proud to support all tourism operators on the Limestone Coast by providing a first-class facility for accommodating tourists' pets. Our purpose-built kennel facility is nestled within pristine gardens, and our flexible appointments ensure that both you and your pet can enjoy a stress-free holiday experience.
Check out our videos on socials FB & Insta.
---
Location Map